compiled by Wanda Smith Wood
Click here for PDF document of entire journal
Click here for PDF document of handwritten journal
Table of Contents
Remarks. . . . . . . . . . . .3, 4
Pedigree Chart . . . . .  5
Picture Pedigree Chart . 6
The Journal Begins . . . . .7
Research . . . . . . . . . . . . . 46
Unedited Journals and Diaries . 53
Memories of Hazel. . . . . . . . . .  . 97
Hazel's mother, Elizabeth Boss . 113
Missionary Journal . . . . . . . . . . . .123
Picture of bridge over the Frazier River mentioned in the journal . . . . . . . . . . . . . . . 159
Map of British Columbia . . . . . . . . . . . .. . . . 160
George and Hazel's Patriarchal Blessings . 161
George's Birth and Marriage Certificates . 166
George's Grandfather, Stephen Smith . . . .167
page 2
Remarks
As one of George Stephen Smith's grandchildren, as you look at the pedigree
chart you will notice he had 25, I want to impress on any who reads this that it is not
complete. It has all the information I was able to research. I'm sure there is more that
any grandchild or great grandchild could find. I was driven at times to get this completed. I don't consider myself a historian but I was very interested in the events that Grandpa, George Stephen Smith, so magically put together in words that are unique to him.
I was told that changing the spelling would ruin the story. Since most of the words were written in George's hand writing there were times I could not under stand what he meant. After many hours of pouring over his written pages I started to understand how he thought. I left his journal and diaries in his actual spelling and sentences. I tried to clear anything up if I knew the story.
My most clear memory of Grandpa was his mission and going to his missionary
farewell. We stayed at Ray and Margaret's with our Smith cousins. I remember wearing
large curlers so my hair would be straight. I know I didnít sleep very well. My next clear
memory was when he took my mother, Neva, Aunt Lavina, Wendell and myself to North
Carolina to be with her dying father. For some reason my father couldnít take us so
Grandpa did. It was a great sacrifice on his part. I remember one incident while we
were there that still keeps me chuckling to myself. My mother was deathly afraid of
snakes. In my other Grandpaís house he had wadded up rags under the doors so the
cold air wouldnít get in. At night when the lights were so dim Neva thought she saw a
snake. When Grandpa George went to get the snakes they were just rags. We all got a
good laugh from the experience.
I know this book isn't perfect by any means, but it tells the story of both Grandpa
and Grandma Smith. I wish there was more about Grandma. Maybe one of their other
grandchildren can add to this story. Iím grateful for the things I found that gave me a
sense of who Grandpa was, even if it were only a few pages. Grandpa George and
Grandma Hazel were amazing individuals that we should all be proud of.
I hope you enjoy reading this as much as I did. Compiling it was not an easy task. I spent at least two years figuring out how to make this a book as true as the material I found. My only editing came when I wasn't sure what the written pages were saying. I felt at time I was guided to say what I couldn't read. Thank you Grandpa Smith for being a great example to your posterity.
Wanda Sue Smith Wood
June 2005
page 3
Epilogue
George's mother, Charlotte Rachel Anderson, should have a book written about her. I
thought about putting it in this book but it would be over 200 pages. Her grandfather, Thomas Henry Clark has a book coming out soon.
(see charts page 5, 6 in pdf document)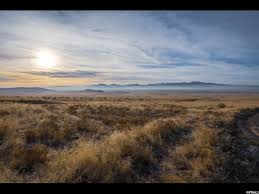 I was born April 27, 1896 in the little town of
Grantsville, containing about 1200 people, in Tooele county; nestled beneath the shadows of the great Stansberry (Stansbury) Mountains, the birthplace, the
playground of my youth. I lived in the north east end of the town, in the outskirts of the village, having access to the open spaces. I cherish all of these memories of the past, and want to leave some of
them here.
My brother, Henry, just younger than I, died at about 18 months old. My brother Frank, two years older, died at the age of 48.
My mother tailored most of my clothing. She
was an excellent seamstress. She made all of the clothes for the family.
"Years wrinkle skin, but to give up enthusiasm recalls the soul."
This fits my mother to a ìTî, here she is, 84-years-old on February 28, 1952, and she still
has most (of her) old enthusiasm and pep.
I remember my aunt Esther, my dear motherís sister, and I love them all. She clerked at the old co-op store, and on my birthday, my sixth birthday, she gave me a white shirt, tie, and a pair of shoes. Was I proud, not only for my aunt, but of those shoes they were the prettiest shoes on the earth.
Like most of the other boys in the town, I couldn't wait for school to be out, so I
could go outdoors, and herd cows in the summer. It was hard work, and I loved it, always looking forward to the hardest jobs. My mother was that type of a woman, she worked hard all of her life, and she was very determined in whatever she did. I had the worries that school children have, but my mother always was there to comfort me.
I give praise to my Aunt Tillie Johnson. She was a very profound and praiseworthy
character. She loved to take care of us young children, and help us to learn dancing, and
other things applying to the stage. She was outstanding in the community where she lived, and was known by us, and others knew her as a theatrical genius. She worked in show
business, and helped get people to realize the importance of culture, and the arts, in the
entertainment field. A beautiful woman! We as children loved to be under her support in
performances. She drilled many children in different dances. One time, I was in a dance
called, "The Cakewalk" and four of us dressed up as Negro children and danced and sang.
We were in great demand after the first performance. We were on the stage for two weeks dancing at every show. The house would be packed every night, and many would throw nickels and dimes , and sometimes even quarters on the stage. Of course, we would stop in the middle of the danced to pick them up. The crowd would shout, and stamp their feet, and throw more money at us. What a time of rejoicing. After the great show, people came upon the stage, and picked us up to hug and kiss us. But, as we grew older, I guess I grew homelier, and everybody seemed to lose their affections. My Aunt Tillie died early in life, leaving a large family, and the wonderful townspeople mourned for a long time at her
passing.
page 7
"Ye are the light of the world. A city that is set on a hill cannot be hidden.
Let your light so shine before men, that they may see your good works, and glorify
your father which is in heaven."
The old rock cellar still stands in the same old place, doing the same old job, but not
the same job it did when my grandparents were living in the old home. They stored milk
and butter, and honey along with other things in this cellar. My cousin Stanley Johnson and I were left with each other one Sunday afternoon, while the rest of the family were in church. We really made good use of the time when we were alone. We got into the cellar somehow, and found some old paint brushes. So that gave us an idea. We got to work and mixed our paint, consisting of milk with butter and honey to make it thicker. We painted everything we could see and reach. Stanley wore curls, and when mother found us, we were painted from head to foot. My mother put us in a big wooden tub of water, then cut Stan's hair with the paint still on it. She sent it to Aunt Tillie, Stan's mother, who didn't speak to mother for weeks. But in spite of it all, my mother laughed about it, and still laughs when she thinks about it.
I once had a narrow escape when I was learning to ride a ìgentleî horse. The first
time I rode alone, I tried to get the horse to gallop. As it sped up, I fell underneath, and the horse stepped on my face. It mashed my nose, and blackened up my eye. I could hear
them say, as they picked me up, to take me to a doctor, "He's OK." My mother, dear old
soul, said it in her calm way.
With that, I opened my swollen eyes, and smiled, and said, "I wasnít hurt." Then my mother told me afterwards, "Oh, your tears were streaming down your cheeks, but
as long as you were crying you werenít very dead."
As the years went by, I became engrossed in school, the worries of lessons, the
love of taking part in plays, cantatas, parties, and the love affairs. The last mentioned
were with my school class chums. I guess I was the only one of the class that wasnít
unkind to the girls. Yes, I was a tease, but thatís not unkind. I still stop to wonder what
became of my school friends. Most of the boys have passed on. Others, like myself,
havenít lived there for sometime. The girls, most of them to my knowledge, did marry
home town boys, some moving away and some staying. There are those that have more
or less grandchildren than I have.
My love affairs during my school days werenít any different than the rest of the boys
and they teased me. At times I thought they were so serious. I prayed about them. Olive
was slim of form, one of those freckled nose, long braided hair, tied with a ribbon that held
the hair on top of her head, type of girls. We were in ìloveî. To me, she was the only one
in school. We traded Christmas gifts, Valentines, and birthday presents. I took her to parties, dances, horseback riding, canyon parties, basketball games, buggy riding, drew
love letters in the sand, sang love songs, but all to no avail. She grew up out of my life
entirely. I was sad, because she got older than me somehow, and while I respected her as
a school chum, Iím sure glad that she married early.
page 8
In my older school days, I became skillful in wearing out my overalls, and knuckles
on my right hand playing marbles. I still delight in showing my grandchildren how to play the game. I did have my share of the take, and sometimes more, but I got into more trouble at home than any of my brothers, for I would forget to come home after school to do my share of the chores.
I received counsel from other's experiences and guarded against the mistakes of
others. But with all of this, I still make mistakes, some of them rough ones, and to
overcome them took a lot of hard work, and prayerful heart counseling from my parents. I
overcame a lot of them, and gaining the experiences that tend to make people strangers in the correct way of thinking. It is a common experience in history that when a man's physical world begins to crumble, he looks for refuge in the realm of those spiritual and intangible things that he had ignored before or neglected. So with these few spots in mind, I leave my school days for a while and start the first really ventures in my teenage life.
I was forced to leave school early one spring on February 15,1911. The morning
was overcast with storm clouds, and the roads were icy and muddy. I had to gather a few belongings, and tied them in a sack to my saddles pommel. I kissed my mother goodbye, and remembered all the good and kindness, love and understanding, she had given me. I, not knowing how much anxiety in heart aches I had already caused, got into the saddle, and with a small tear in my eyes, with the forced, turned up smiled, I got on my way, heading south over the Johnson Pass. I pushed my horse hard that day, and the way was rough. My destination was Skull Valley, and it was a distance of about 40 miles. I stopped first at the Servierís ranch that night, and had supper. They gave me a bed to sleep in, and as soon as I could get up, I was on my way again. These kind people put up a lunch
for me. My horse was slowed down considerable, because of the sleet and rain. I had to ride another 50 miles from the Servierís ranch to the north end of Dugway, to where my father was with the sheep. The way was dark and a hard ride. The wind and sleet, rain and snow beat down all day. My vision was limited, and the roads and trails were covered. The wind blew so hard, and the rain and snow fell to fast, and I was knocked from my horse. I finally arrived at a place called Simpson Springs, which was the halfway point. I fed and watered my horse, then ate by myself. I left the Springs, and had to go northwest. From there I traveled south, because I had returned (strayed) from my course, letting my horse have its head.
I was lost, cold, and further south from where I shouldíve been. My matches were
wet, and I wasnít any dryer. Darkness was creeping upon me, and where I was only God
knew. The encircling oppressions and the gloom of being lost crept upon me, and the
fearful experiences that can come to any boy, that terrifying fear, this is where the greatest
test comes to the most common of us all. The test came to me. I was more afraid than I
had ever been. I had been taught faith and prayers all my life, and now the time was here
for me to test my spiritual faith, and conquer evil and fear within me. I prayed, even my
horse hung itís head, not trying to find food as I prayed.
The storm was over, then, I discovered the loveliness of the sunset, in all its glory,
as one raises the eyes up hard at the close of day. Have you ever been in between the
last few moments of day, light, and dark, with a tired horse and yourself cold and hungry?
In all fourteen years my life, I had never had experience where I only had a few seconds tomake my decision. The collected pleasures of every day life, faced quickly, you become
old in your youth, in spite of, or perhaps because of, this split second decision. Many of us lose confidence in prayer because we do not realize the answer God gave us. God gives us difficulties which make us strong. We pray for wisdom in good health, and God sends us problems. The solution of which, develops wisdom, and strength. We plead for
prosperity, and God gives us brains and brawn to work. We plead for courage and God gives us dangers to overcome. We ask for favors and God gives us opportunities.
As I got off my knees, and swung into the saddle, the horse turned northeast, and
galloped off. I gave it its reign, but who had told it where to go? Who had made the
decision? About midnight I arrived back to Simpson Springs, half frozen. I managed to get off my horse, and Sam Neff just rode up to the Springs. He managed to put me to bed and take care of my horse. Early the next morning, I went to find the north end of Dugway Mountain. This time I had someone to show me the way. Sam Neff and I rode 25 miles west, then our trails divided. Sam went south, and I turned north. Without any trouble, I arrived at camp at 3:30 in the afternoon. My father was very happy to see me, and the horse was happy to rest.
It was here that I began a new life, cooking, tending camp, and helping with the
sheep. I wanted to learn while I had dad to help me. I asked him to help me learn to cook. Most of the cooking I could handle,
"the art of frying mutton", said my dad, "was more than just putting it into the pan. You had to know just how to cut it, and how deep the fat should be in the bottom of the pan. Once a week, you have to clean the fry pan good. Then you put back some of the old grease to start your meat again. The 6th day will always be the best tasting mutton."
Now, as for cooking fine old sourdough, to begin, you mix some flour, water, and a
spoonful of sugar. Stir well, but let it stand until sour, mix more flour with water until it is a thin paste like mixture, enough to have a good mixing, and then let it set until it starts to raise halfway up in your pan. Pour it out into your baking pan and be sure to leave enough for a start, mix with fork until it is like dough, and mold into biscuits. Put them into another pan, and on the fire, about 350 degrees even heat, until they are brown on the top. Take them out and try to eat them. If they are not good, start all over again. Donít give up and you will become an expert. By then you will have retired from herding. Dad didnít relish my first few months of baking, but he never complained. Of course I could get away with a lot being that I was his son. I made him laugh a lot, though it wasnít very pleasant for me. The four months I was with him, I experienced the elements of camp life. Dust storms, wind, rain, snow, mud, and sunshine, the latter I most enjoyed and saw the least. It seemed I had a time keeping my directions at night. Often I would tell my father he was wrong, but he would convince me, I was wrong, then when the sun came up the next morning, I could tell I was the one that had been wrong.
So the next few months that past, there were camp duties to perform: cooking; melting snow for both the horses and the camp where and when ever needed; fire wood to get into camp; feed to find for horses and sheep; looking after the 5 thousand sheep or more; keeping the sheep together;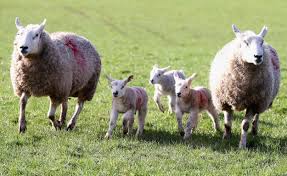 page 10
finishing chores; finding and counting the lost sheep; and mysteries of the desert to
explore; wind, rain, and sorrow to battle; roads to find; supplies to go after; miles of travel every day; dogs to take care of, as this is very important; feet to keep from getting sore; and horses to shoe. One million things to do and not a dull moment. All an experience in a new field. But I love that great desert for it gave a feeling of self-reliance, and responsibility to endure and achieve, and accomplish the purpose of life. Itís the hardships to make, and be friends to those strangers we meet. To be honest and helpful to our fellow men. It brings out the best and destroys the worst. This was a turning point in my life. I loved the great outdoors, the animals I had for companions. The animals were dumb, but when your life is taken up with them, they teach you lessons never to be learned without experience. That old saying, "You can lead a horse to water, but you can't get him to drink",  didn't work with sheep. Sheep almost always would go to the opposite way you wanted, as displayed by the time a ewe and her lamb became separated from the herd, and I was sent to get and bring them back. She ran up the steep side of a mountain, and try as I might, I couldnít get her to go back down. If anything, she was going further up the side of the hill. I tried several ways to outsmart her, but failed. I sat down for a few minutes and thought things over. I then decided to ask the Lord what to do. I said out loud, "Lord, I have done everything I could think of but swearing and cussing, now what am I going to do?"
At that very moment, I got an idea. I picked up a rock, and tossed it down the hill. It
rolled behind the ewe and its lamb, and they both raced down the hill. I realized it was the
Lords inspiration. He had answered so quickly, I hadnít even thought that throwing the rock was his idea, until I saw the lamb running.
One time, I was following some lost sheep, and was rapidly becoming discouraged.
I had lost their trail, so I sat down on a rock, and prayed out loud that the Lord would give
me a little help. As I sat there, a dog started coming toward me. It was a strange dog, and
I stood up and he came up to me. I patted his head, and made friends with him. He had
welts all over his body, so I took him into camp to get something to eat. He followed me the rest of the day. About 4 oíclock that afternoon, I missed him, so I thought he was just a bum. I ate, and started out to look for the lost sheep, confident the Lord would answer my prayer.
As I stood on a knoll, overlooking the small valley, I saw a flock of sheep coming in
my direction. I stood there, until they got a little closer, here and there, a few sheep
started to stray, and a dog was at their heels, keeping them in the herd. As they got
closer, I recognize the dog. It was the same one I had lost before, and again I realized that the Lord had answered my prayer. I was amazed, and so was my father when I told the
story. We kept the dog for some time.
I had to see that all the dogs got plenty to eat, for the dog means the difference
between easy or hard work, life or death from wild animals, and they are the pal for a
lonesome sheepherder.
(A few papers were found in a journal that George kept. This is some of his writing that
happened about the same time as the previous stories.)
page 11
It was a long and dreary day. Snow had fallen in most parts, in higher latitudes and rain in the valley. Along the foothills vegetation was plentiful, for the herds of sheep scattered out to feed. A rider on a bay horse with a rain coat spread over him like a pup tent in a cap of scouts, protecting him from the storms, and cold days watching like a sentinel over the vast range land, that spread before him. How could he ever forget that God was good and kind to provide for his sheep. A prayer went up from the heart to him who made life, for the good thing in life and for the family who had thoughts of being kind and loving in times of trial and tribulations, as he looked far at the towering peaks, he saw a star with its self out, and he thought of Christ at his
birth, how wonderful the bright star lead many people to his birth place, many gifts were given to show love and honor unto him. He then remembered the story of how he gave to the people, great joy to his teachings, love one another, to this day he has been able to live by example. This great desert
isnít a place for drones, for the weaken that try for existence, and he looks across that immense vastness. The thought could there be that God has a place to live there why does people say only fools would live there? No churches no schools, why all this waste lands?
As this man works everyday as a shepherd, it seems to him the desert is God's cathedral and it is clean, grand and good, even the summer field rest and have time to think and repeat, no one can be locked outside, even the west winds acts as a choir, as the coolness blows passed your cheeks, and the sound of the rustling sage beneath you feet sound as though the organ was playing for that throne of people in the distant mountain where the throne of beauty rare, the only place for God to be is there, a place of learning of life's daily lessons, this sweet and everyone deals fair with those who lave and die have found blessing there and as he looks into that red glowing ambers of sun set, he discovered in all its glory – one raise his eyes upward at the close of day and thanks God for all beauties of life and generous gifts. Some of these are, lovelier than the understanding look a gentle
smile of a friend, a hand clasp with out words, a prayer breathed silently in. I thank the Father for these rare beauties of life for Christ gave his life that we may live.
The dark clouds were gathering fast as supper was ready. My father came and said, "We are out some sheep." We are short at least one wether. I knew that this could be from one to one hundred. Some where out on that vast waste lands, where every day nature and wild animals fight for
existence. High upon the mountains side I could hear the bleating of a lamb. I
asked my Father if I could go and look for the lost ones. He said in one half hour it will be dark and hard to find your way. I insisted I should go to the bleating of that lamb. I know that wild animals would takes its life, so I took
the lantern and started out. The horses were to far to even think of riding one. The road ways was good, but as I climbed higher, it grew dim and the clouds grew thicker. The west wind began to get stronger. I buttoned my rain coat tighter. Rain started and began to beat against my face, like rain beating
on a window pain. The way became rougher and darker. No sound, only the rain and wind tried to make me turn back. My lantern was blown out by the strong wind, the blackness of the night, was so dense, I had to feel my way carefully along the ruff cliffs, of the soaked earth. I wondered what way was I
going. But I remembered the west wind, so I must be going the same directions. My heart beat fast, as I climbed higher and higher, my nerves was on edge. When at my very side a bark of a coyote, tingled every fiber of my
being. I remembered the song "Dear to the Heart of the Shepherd", it gave me courage. Then I remembered the prayer my mother used to say." Bless us that we may have courage to face trouble, with faith and in humility, to over come the advisary and difficulties, that press us in our life's journey's." Then I remembered one passage of scripture that I learned at mutual, "Be
thou humble and the Lord God shall take the by the hand and give thee answers to thy prayers." 
Would God answer a boy of 13? I was doubtful at first, but as I grew tired and had very little success, I decided the only way I could possibly find the lost sheep was to humble myself to prayer. I finally got the courage to kneel, then I asked God to help me find the lost sheep. I arose from my feet, the wind had stopped to a breeze. The rain had subsided and I called and my voice sounded as an echo. I listened for the bleating of the lamb. But no sound. I traveled a short distance called again, then far in the distance I could hear the bleating. That was thrilling to my hears, I had found the lost
sheep. I enjoyed my four months with my father. The hard work, keeping busy, was my
greatest desire so I would go out into the flats and ride into the mountains for a look
around, scouting for feed. I would spot the good food, and then father would drive the
sheep to the feed where we would camp for a few days, taking care of the horses, fed them
oats, melting snow for them in the winter. Sometimes I would have to travel long way to
find a snowdrift, but after I watered the horses, I would pack snow in the saddlebags on the pack horses, and then bring them back to camp for our own use. Sometimes the water would be very dirty, and I would strain it through my dad's filthy shirts. Sometimes we would have to dip water out of holes in the wagon tracks, or gullies where we found bugs, the flavor of rabbit dung, sheep remains, and many other wild flavors that go with the desert.
The clouds that bring fresh life giving moisture, and life taking floods,
in winds that cool, and refresh, or slash and destroy, the heat that makes the
earth bloom, or sears it, the cold that gives it rest or shrivels tender sprouts.
We cannot stop the wind, the rain, or the cold, yet it effects the lives of all of
us.
I returned that spring in April. The days that followed were quiet, except for a few parties, most of which were Sunday school parties and school parties. I still went to school, and they had what they called a class day, each class matched for strength and power. There was a consolidation of the three upper grades 8, 9, and 10, into a high school at the time I was there, and by the good graces of the school board, I was permitted to enter the
9th grade. So that spring, the day afore mentioned, I was matched with a boy 4 years older than myself in a wrestling match. I had worked hard all of my life, so I had developed early in my youth, and liking sports of all kinds I used to participate in all the major games of the day. I was used to wrestling with my oldest brother and he was there to witness the challenger, the name of whom I will omit. My brother had warned the challenger of my strength, telling him that he himself had bowed down to my power and strength, and he was pounds heavier. A great crowd gathered around and we took our positions. I was schooled in the art of wrestling, and the other boys had been, to some degree. But my strength and endurance won the match. The crowd booed the loser, and of course he challenged me to a fistfight. I answered him quietly no, but in another wrestling match, I was booed. My golden pal Grant came to my rescue. He challenged the loser, but the battle was never fought. The bell rang and the whole affair was closed out of my life. Soon I left with the sheep on the south mountain for Judge, a Grantsville man who had hired me. I worked there for one month.
Mr. Judge had a dog, an excellent dog, who did everything I told him. I worked with
him for several weeks, and grew attached. His fame grew throughout the countryside and a
man called Bob Brown came to me and claimed the dog was his. He said he was going to take him. The dog had been with me enough to become attached to me. He was standing by my side when Bob came toward him. To my surprise, the hair on the dogís back came up over him like a grizzly bear, and he gave a lunge for Bob. If it wasnít for the long tail on the dog, I might have a law suite on my hands. I kept the dog, and when Mr. Judge came to where I was staying, I told him the story. He was glad that I had kept the dog, for he had paid $50.00 for him.  I left that job and went to the Brown ranch in Skull Valley about 35 miles west of Grantsville. I worked for them all summer then in the fall I went to school. However, the summer seemed very hot, and one day about 3:00 I was out on a hay wagon when an electric storm came up. I had just about loaded the wagon with alfalfa to bring into the stack, when the lightning struck. It was so close it lifted me off my feet. The horses started to run, and I managed to stop the horses before they tipped over the load. An Indian who had been on top of the hay threw the forks away in case the load tipped. Just then another bolt of lightning came and completely destroyed one of the pitch forks. A close call from the great beyond.
The winter months passed without very much excitement until I got a wire from Dad dated Feb. 25, 1912. It read something like this, "Sheep dying, need help. Kelton, Utah."
The next day I was on my way to help my Father.
It had been a hard winter and the snow had crusted and was so deep that we
couldnít get enough feed. It was crusted, but still soft enough to let the weight of the sheep go through the crust, and get stuck in the snow.
The weather had broken some when I got there but it was still cold. The man my
father worked for was Will Howard. A nice man, he met me at Kelton which is about 75
miles west of Brigham City. I threw my suitcase into the commissary or light wagon and went to work that afternoon. Mr. Howard just got through unloading sheep pelts, about 300 of them, and we loaded a ton of corn to take back with us. The road was rough and I mean rough. We arrived late that night to camp. Father was happy to see me, and knowing somewhat of camp life, he gave me very little instructions. It had been a long day and so I had a very good sleep. It was a little crowded in my bed with all the visitors, but I slept well because I was in the middle.
page 14
(continues for 173 pages)
George Stephen Smith compiled by Wanda Smith Wood